1953/54 HOFNER MODEL 468 ACOUSTIC ARCHTOP
GUITAR OWNED BY ANTHONY CRAVERO, IOWA, USA: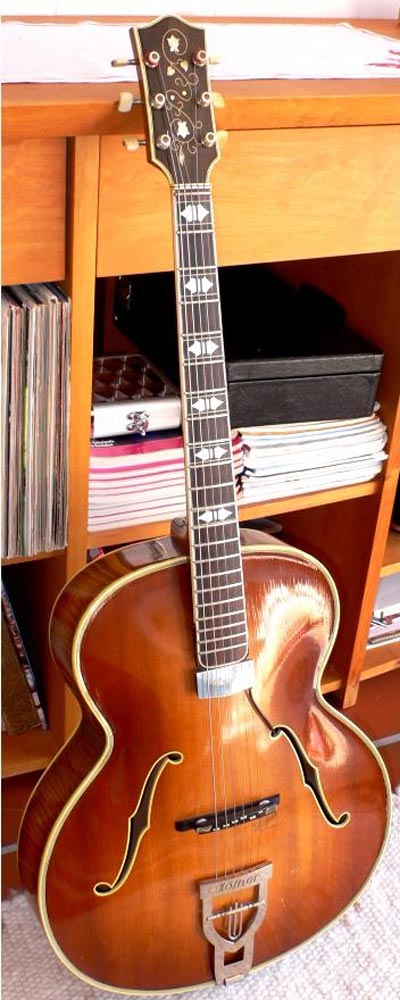 Note: The pickup would have been fitted by a previous owner, and not by the Hofner factory.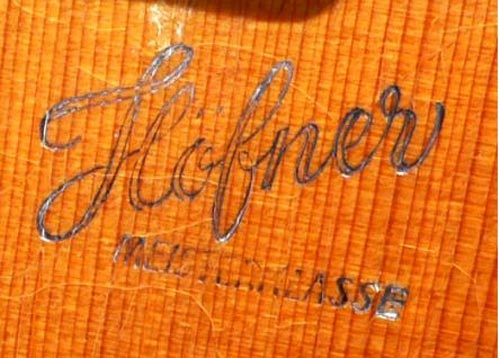 Note the "Meisterklasse" stamped under the "Hofner" logo.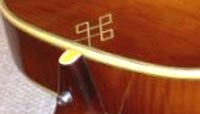 The "square clover-leaf" inlay in the back of the body adjacent to the neck heel, which was applied to only the very first few 468 guitars made.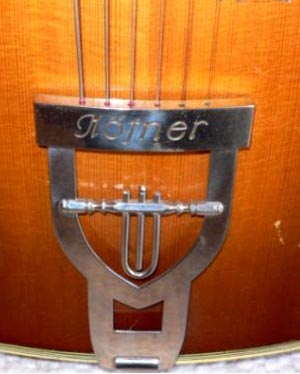 The original "Escutcheon" tailpiece, complete with very prominent "Hofner" logo.
---
Return to VISITORS' GALLERY - EUROPEAN & US MARKET ARCHTOPS