1960/61 GOLDEN HOFNER ELECTRIC ACOUSTIC GUITAR
SERIAL No. 14
Photographs courtesy of Terry, Anglesey, North Wales, and Jim McGregor in Scotland who now owns the guitar.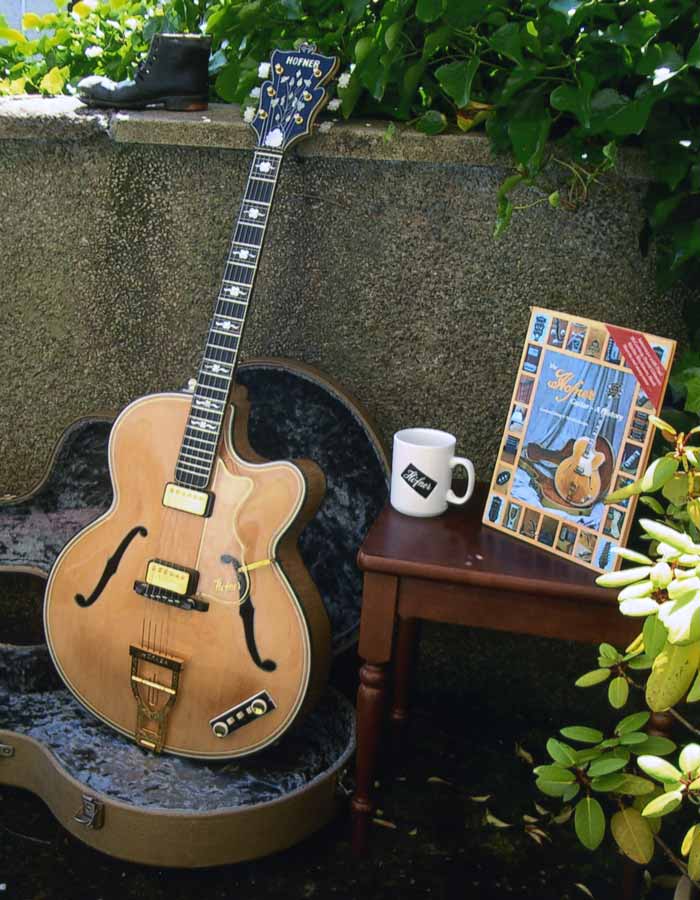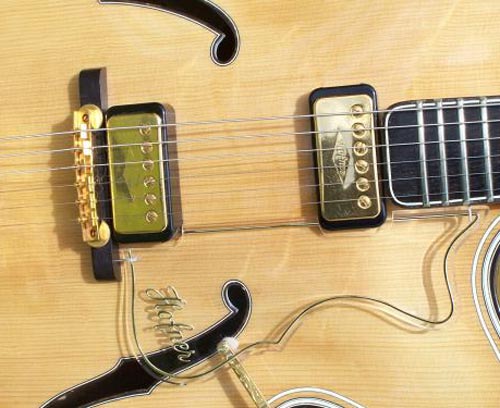 Note that this Golden does not have the usual dark stained strip between the two sets of edge purfling on the body top, although this is present on the back - see photo below.

When new, this guitar was fitted with "toaster" pickups. These were changed to Type 510 pickups, and the Hofner Micromatic bridge fitted together with the new type pickguard, in 1963 at the request of the original owner.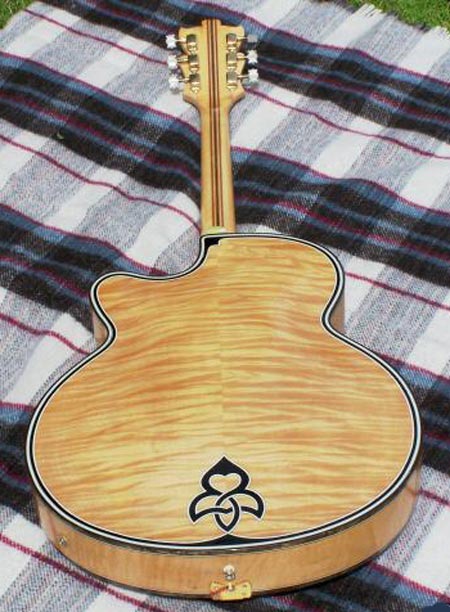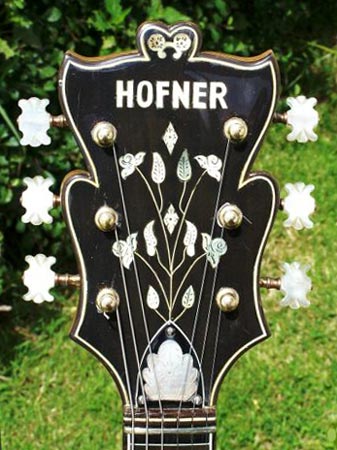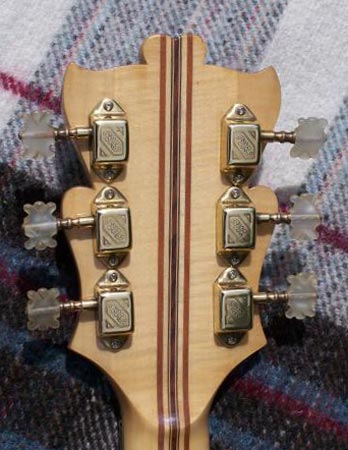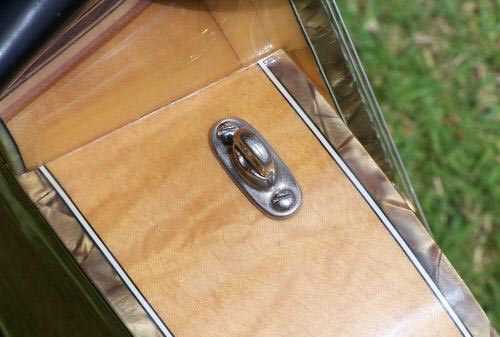 The unusual, but very effective strap turn-buckle has been fitted to the guitar.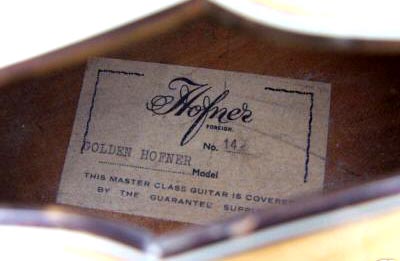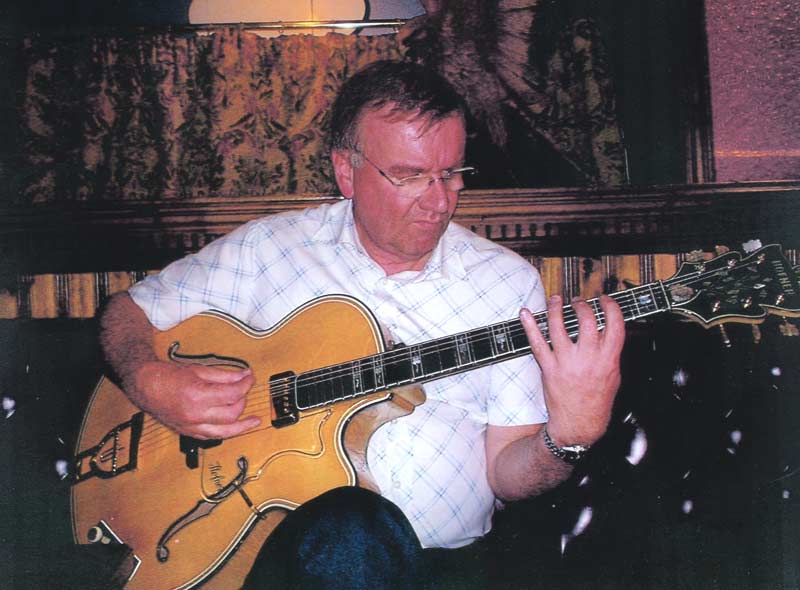 Golden No 14 being played by Duncan Findlay (BBC Scotland). He considers this guitar to be the best he has ever played!


---
Return to GOLDEN HOFNER FACT FILE