INTERNAL PHOTOS OF HOFNER (FUMA-MADE) FLOATING PICKUPS OF THE 1950's
USUALLY FOUND ARRANGEMENT FOR TYPE 303/503 FLOATING PICKUPS:
EXAMPLE 1: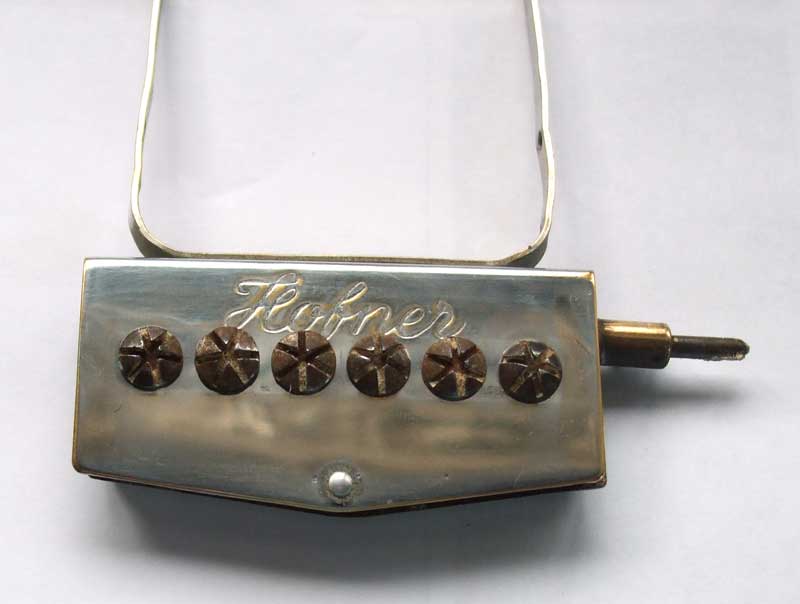 EXAMPLE 2: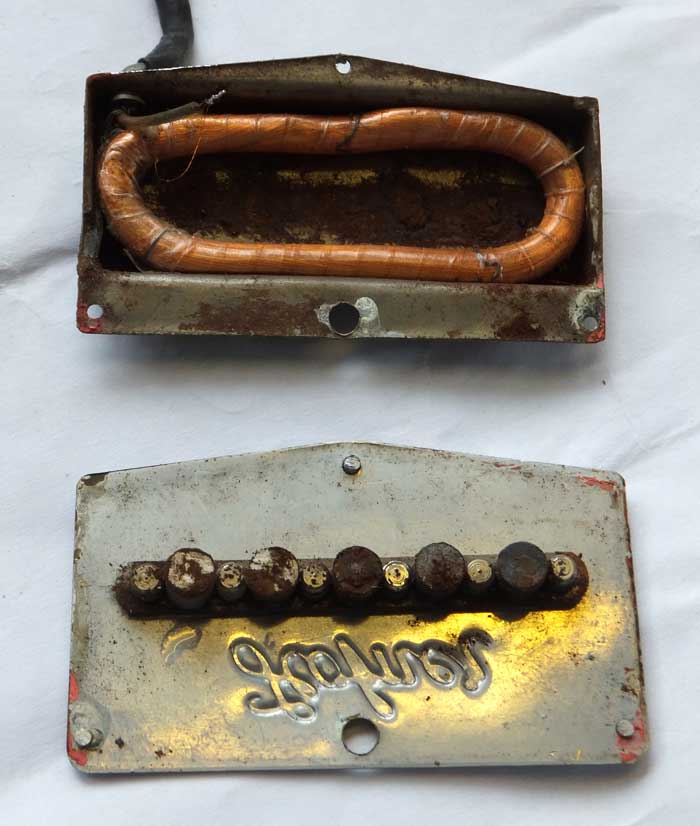 ---
A VERY UNUSUAL TYPE 203/503 FLOATING PICKUP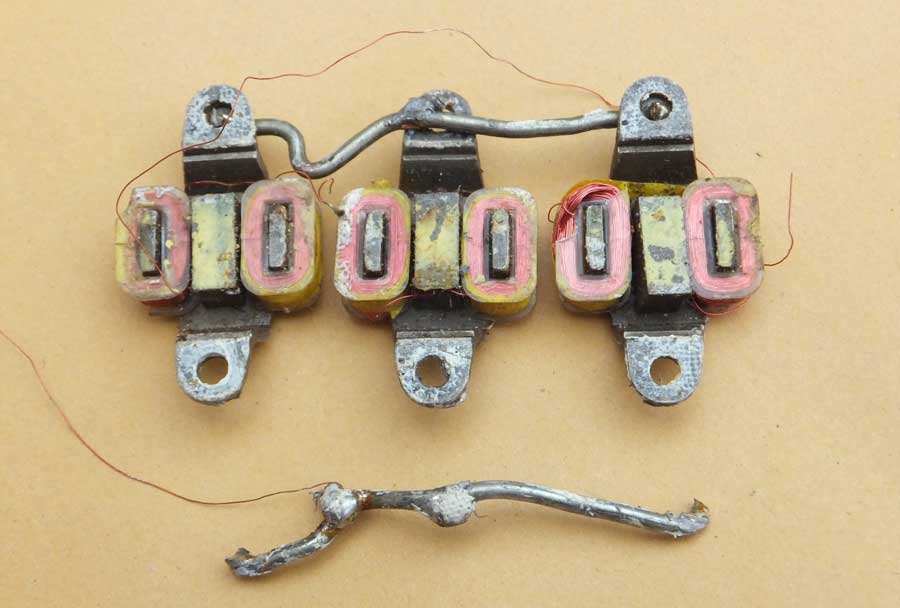 ALAN'S COMMENTS ON THIS STRANGE PICKUP:
I've never seen one of these before, nor can I discovered any information on it.
It has 6 individual coils, with pole pieces in the centre of each coil. Between each pair of coils there is a magnet, so there are three assemblies with three magnets that feeds two coils. Each coil is wired in series and although I could not measure every coil, the resistances that I did measure were 20 ohms, so I calculate this at 120 ohms which is a ridiculously low impedance for a pick up.
I assume
that
this was
an
experimental
pickup and
perhaps
did not go into mass production.
I repaired the pick up, but us
ed
an air coil
and
a single magnet with excellent results
!
---
NOTE:
Project Guitar Parts offer a re-winding service for Hofner pickups. This includes shipping the repaired units to anywhere in the World. Their contact details are a follows:
Website: www.projectguitarparts.co.uk
Email: enquiries@projectguitarparts.co.uk
Tel No: +44 (0)7762 474964 (between 10 am and 3 pm Monday to Friday)
---