HOFNER POT CODES - FACT FILE
Early electric versions of Hofner models can be roughly dated by some of the components used. In particular, the rectangular and oval consoles were fitted with 'Preh' brand volume control potentiometers - "pots", which carry a manufacture date in code on them.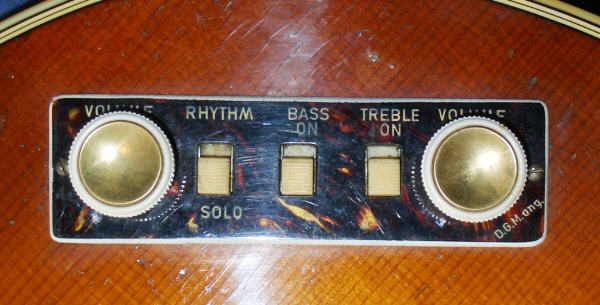 A typical Hofner console, fitted with these pots

Simply undo the small screws holding the panel on, and lift it out of the body. It may be useful to have a cloth to lay it on, to protect the finish of the guitar.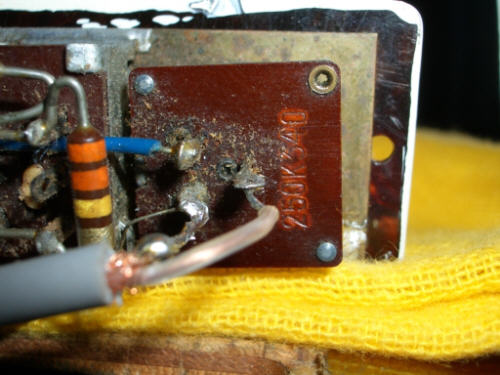 This is the underside of one of the 'Preh' brand pots - the code is stamped into the brown fibreboard base.

.......and here it is. The first part, 250K is simply the resistance value of the component, and has no relevance for dating. The numbers following are the ones to note.



HOW TO INTERPRET THE CODE:

Quite simply, it is a composite of the number of the week in which the component was made, and the last digit of the year in question:

1-52 (week), plus 0-9 (year ending). The code can therefore be either two or three numbers: '90' would be the 9th week of 1960, '100' the 10th week, and so on.

So, in this case, '340' means the 34th week of 1960 - somewhere towards the end of August. Interestingly, the other pot is dated '370', which at three weeks later, is mid-September 1960. The guitar carries a body date of 30 September 1960, so we can therefore obtain a good idea of when it was assembled.

For more on finding the body date of your Hofner, click HERE.
---