MIKE SLAIN AND THE VIKINGS
Early 1960's - SOMERSET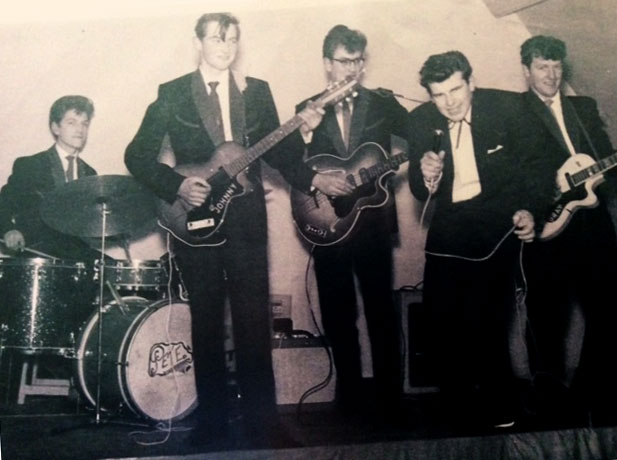 Photo taken in the dance hall of the Red Lion Hotel, Somerton, Somerset in 1961.
Left to Right: Peter Perry, Drums; John Beer, Rhythm Guitar - Hofner Colorama/Elpico AC55; Regie Bert, Bass Guitar - Hofner 500/5/Vox AC15; Mike "Slain" Mitchel, Vocals; Graham Keats (now deceased), Lead Guitar - Hofner Club 60/Selmer Selectortone.
---
John subsequently sold his Colorama. He was however extremely lucky to see his old guitar advertised many years later and he then bought it back. The old Colorama was in a bad state by then, but John has now restored it as can be seen below: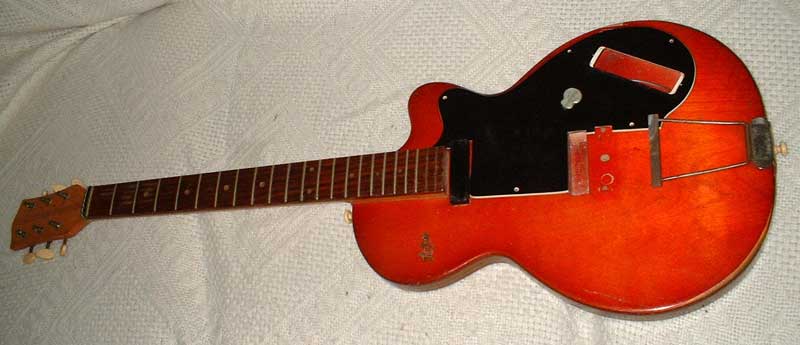 The guitar after John was re-united with it 12 years ago.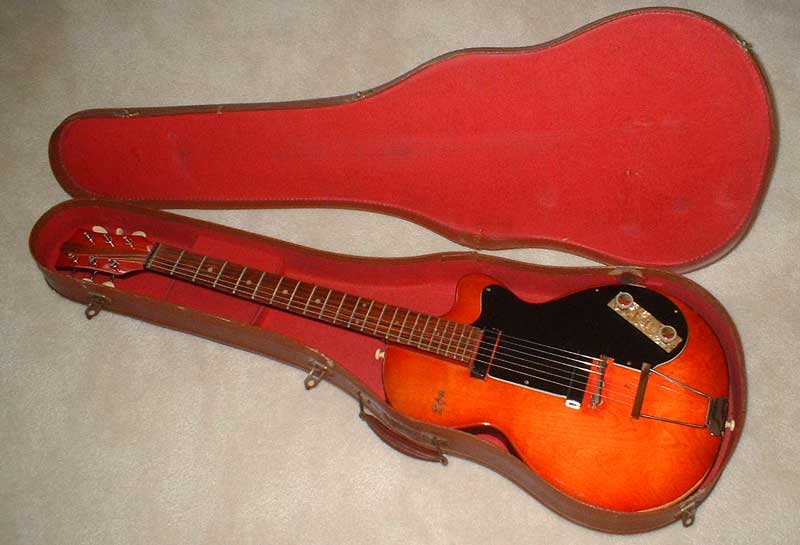 The guitar now, fully restored by John.
---