FABIO PIRETTI
GUITARIST WITH THE ITALIAN BAND "THE FRIENDS" - 1959 to 1969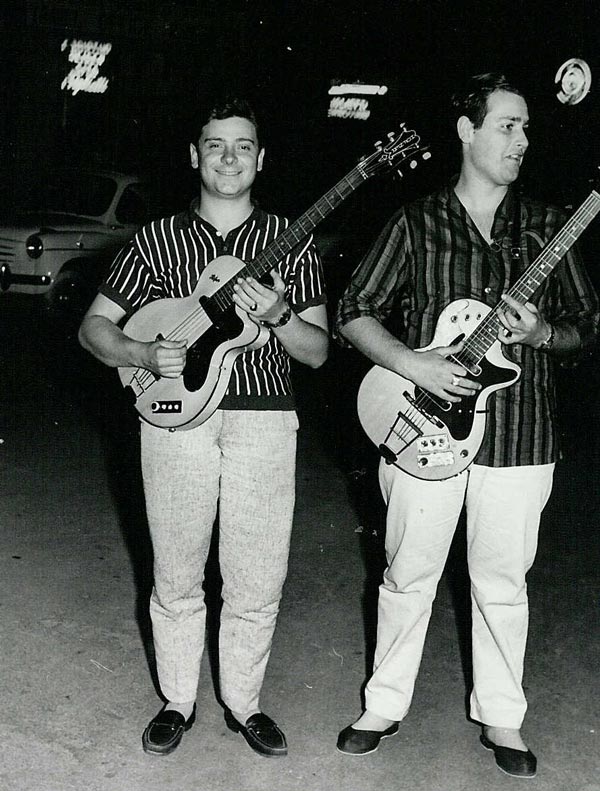 Fabio on the left with his 1958-59 Hofner 125 Club Guitar, & his friend Amles on the right with a heavily modified Hofner 125.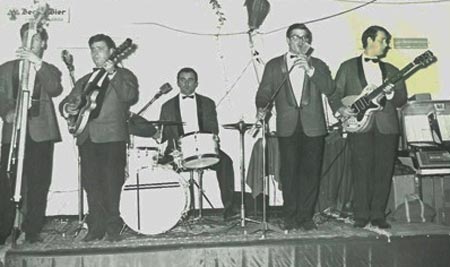 Fabio and Amles' band - "The Friends" - who were together between 1959 and 1969.
L. to R. : Claudio (Bass); Fabio (Guitar); Nero (Drums); Bruno (Vocals); Amles (Guitar).
---