BILL MATHIESON
BASS GUITARIST WITH O' HARAS PLAYBOYS - SHEFFIELD & EUROPE - 1962 to 1970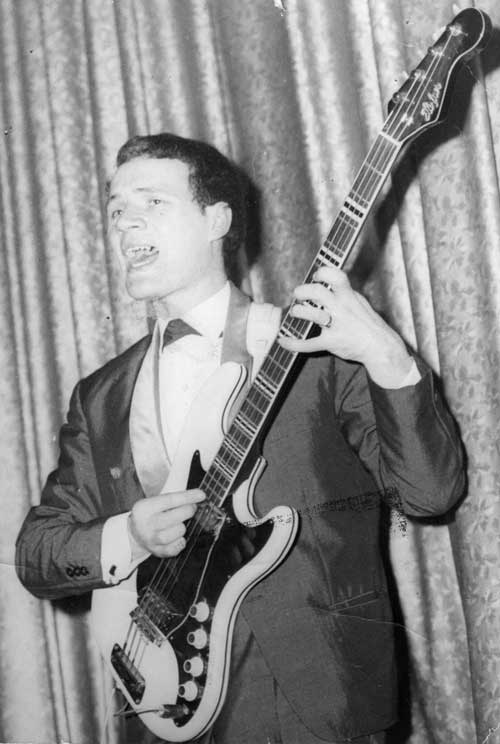 Bill, on stage with his Hofner 185 Bass in Germany, 1964.
..............and with his Hofner President Bass in 1965 during rehearsals for the German TV show "Beat Club".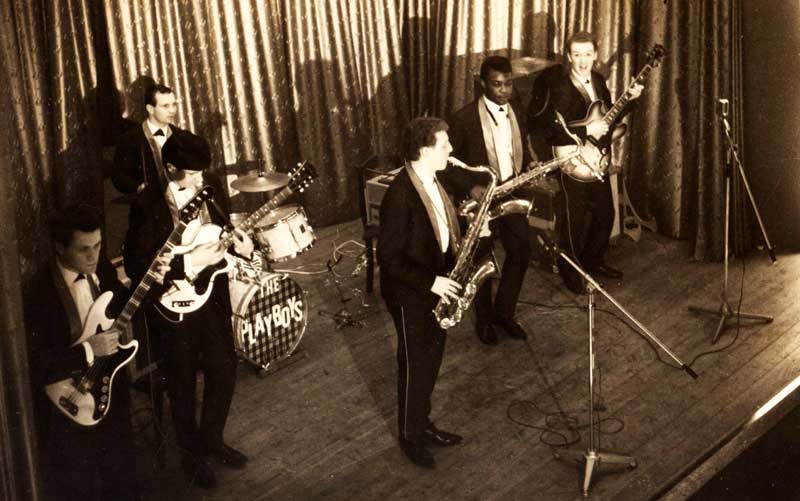 The Playboys on stage in 1963/64. That is a Hofner Club 50 just to the right of Bill and his 185 Bass. A Selmer Twin Selectortone amp is just visible behind the guy on the right with an Epiphone semi.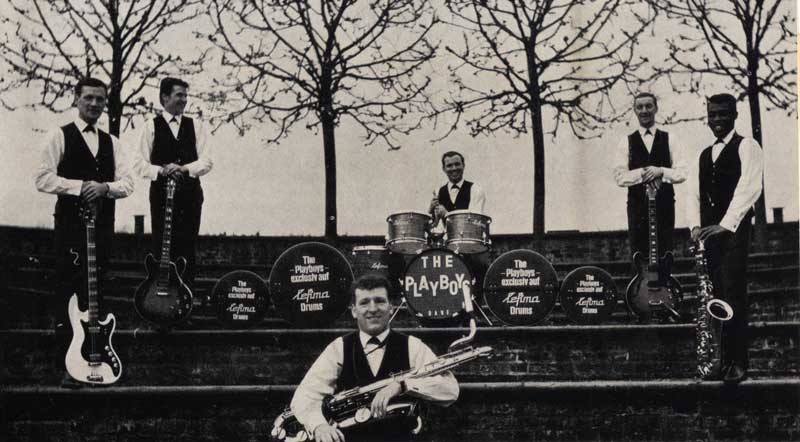 The Playboys doing an advertising shoot for Lefima Drums. There is the Hofner 185 Bass again on the left.
---