ANALOG
c1966/70 - NEWPORT, SOUTH WALES
COURTESY OF TERRY EATON: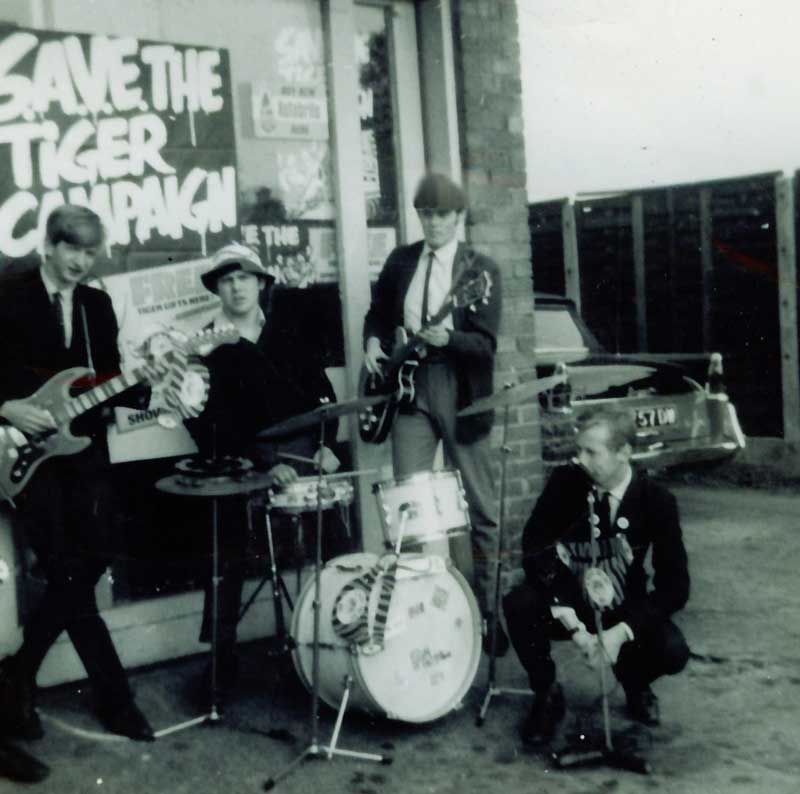 There were several line ups of "Analog". This one is Roger Edwards (Bass), Paul Trew (Drums), Martyn Hiscott (Vocals), Terry Eaton (Lead). Terry is playing a Hofner Galaxie and Roger a Hofner President Bass.
Terry - "The 'Save the Tiger' campaign photo was something we did for the owner of the Redcastle Garage in Newport during 1967. I think the Tiger was used in ad campaigns for Esso petrol, and when they decided to dump it someone started up a campaign. The garage owner therefore persuaded us to do some pictures. Fortunately, only one survives! The funny thing hanging around my guitar neck is a paper hat that were giveaways with the campaign. The Redcastle was our 'home'; three of us had school jobs there on the pumps, and we used the phone number on our cards – Not many people had phones at home in those days."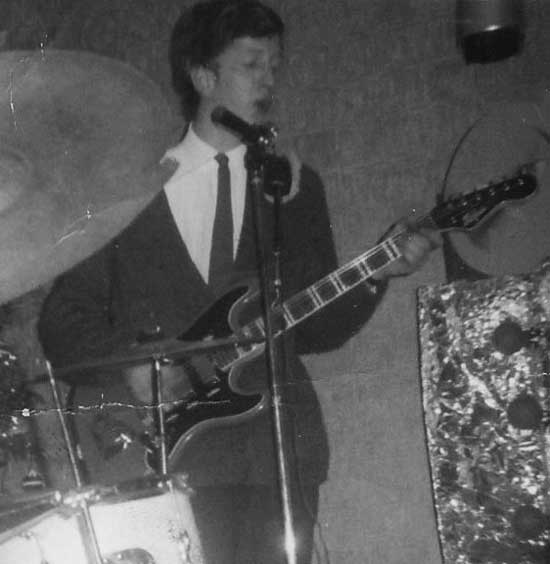 Terry on stage at Newport Civic Centre (Police Club) just after New Year in 1968. Note the split cymbal on the drum kit. Apparently these were all the rage at the time.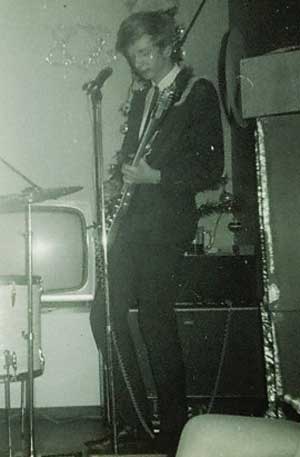 Terry again with his Galaxie, but this photo also shows his Selmer Zodiac croc-skin amplifier.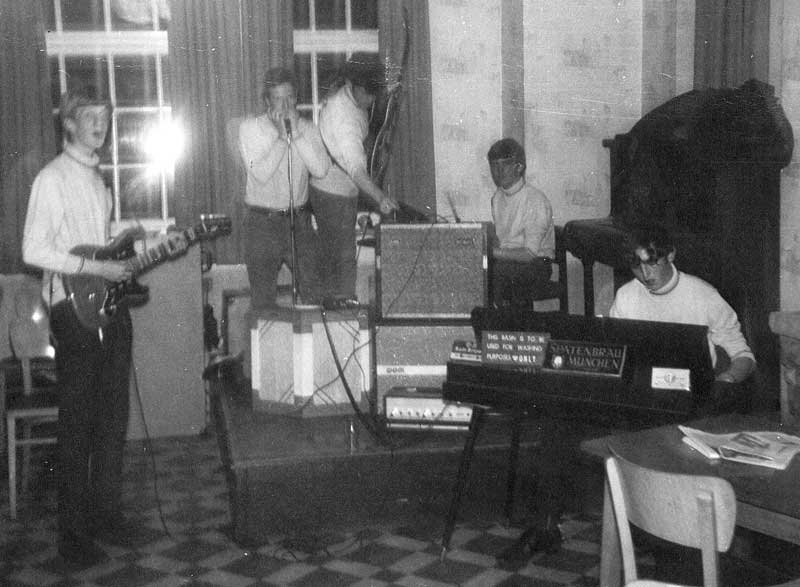 "Analogue" in 1966 at the "King of Prussia" Public House in Newport, South Wales.
This time, the personnel are: Terry Eaton (Guitar); Adrian Powell (Vocals); Roger Edwards (Guitar);
Paul Trew (Drums; and Steve Virgo (Pianotron).
Visible in the photo is Terry's Hofner Galaxie, his Selmer Concorde 8 amp, a Watkins Dominator 17 watt amp, a Wem Pick -A-Back 15 watt amp, and a Selmer Pianotron.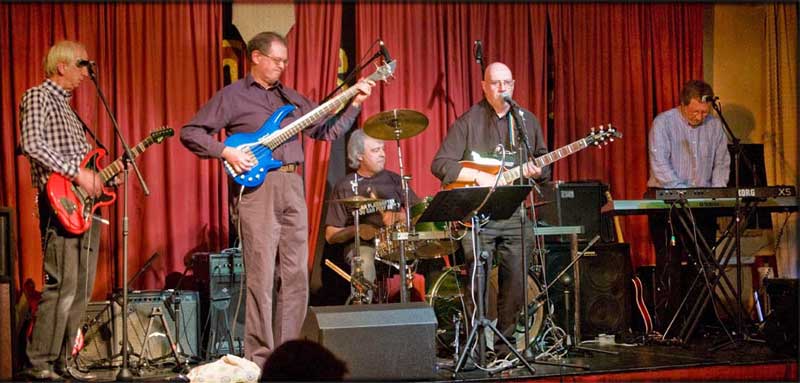 ........and back to the present day. The band reformed for Terry Eaton and Paul Trew's 60th Birthday Party on 24 April 2010 at the Kings Hotel in Newport. The Hofner Galaxy was celebrating its 45th on the same day, as Terry was given it as a birthday present for his 15th birthday!
Left to Right: Terry Eaton (Guitar); Roger Edwards (Bass); Paul Trew (Drums); Adrian Powell (Guitar/Vocals); Martin Hiscott (Keyboards).

---