WEM COPICAT "IC SUPER" MODEL
COURTESY OF JOHN BEER OF AMP-FIX, SOMERSET, ENGLAND: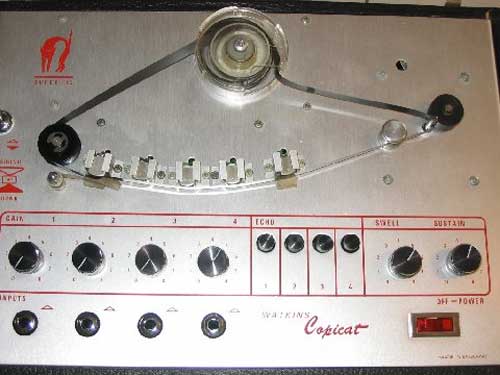 An example fitted with the original tape cassette.
COURTESY OF DAVID BROCKLESBY, LINCOLNSHIRE, ENGLAND:

A modified example, with conventional tape loop and tension bar.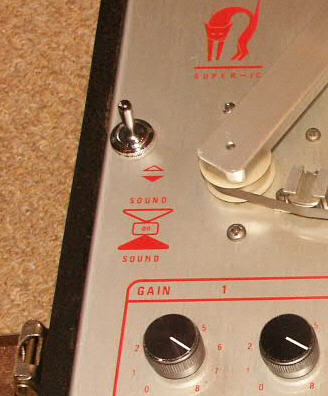 Detail of the "Sound-on-Sound" switch.
John Beer - "The SOS switch turns off the erase section of the Z-Combo head, diverting the bias signal to the record head while in SOS mode. When in normal mode, there is no direct electrical bias signal sent to the record head, this is magnetically induced from the erase section, due to the close proximity of both heads in the single housing."
---